Made by the bees crafted by the people
Beeswax Food Wraps
Beeswax food wraps are a great reusable substitute for plastic wrap and the single-use of plastic wrap. Not only are they reusable, they are also biodegradable and can be buried in the backyard after 1 year of use.
The average family uses 24 rolls of plastic cling wrap per year and nothing gets reused. Do you remember having a piece of vegetable, fruit or cheese wrapped in plastic wrap? What happens to the plastic after that, it is no longer usable and is thrown away.
Beeswax wraps are made from cotton cloths and organic beeswax, they are more friendly for the environment and will keep food longer fresh because these materials create a breathable place.
Here's how to make them:
Let 15 grams of beeswax melt "au bain marie"
Preheat your oven to 100 degrees
Cut your cotton cloth to the size of the oven tray and smooth it out with your hands
Place baking paper on the oven tray and place your cotton cloth on it
When the cloth is hot you can paint the melted beeswax on it with a paint brush
Now place the cloth in the oven for a while so that the beeswax can really soak in completely.
Let it dry completely before use and if you have any beeswax left over, save it in a jar.
If you want to use the beeswax wrap, warm it with your hands while wrapping the food, clean it with cold water without detergent.
To make these it is important to use pure beeswax because it comes into contact with food. Our beeswax is 100% pure and comes in easy to melt nuggets, if you want to order you can do it here.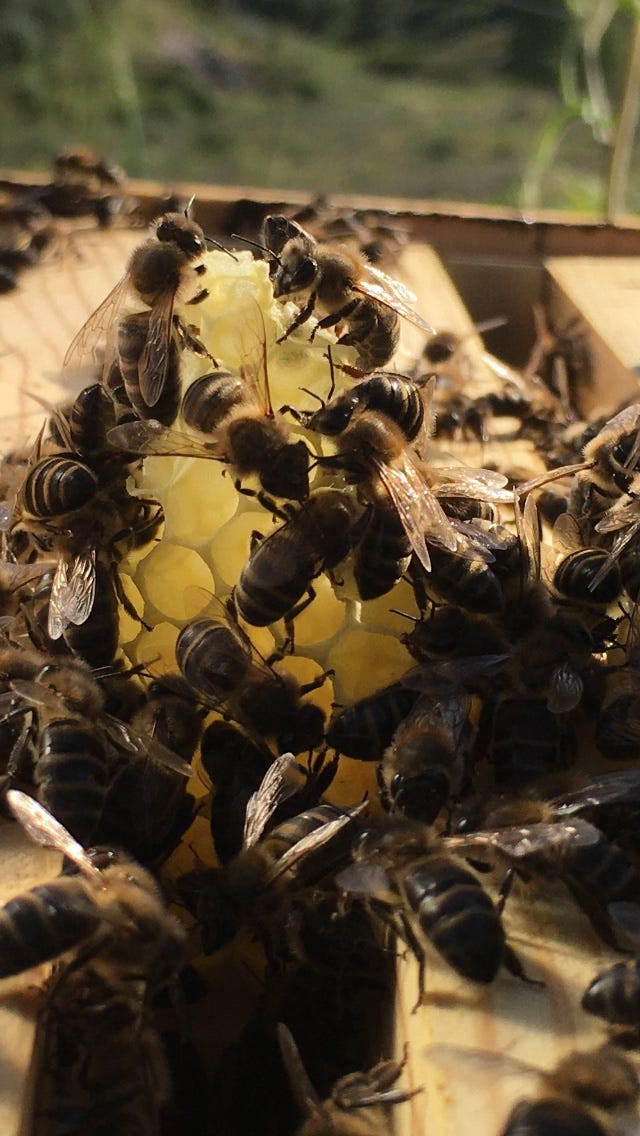 Beeswax Candles
Beeswax candles have a wonderful scent and can be used to cleanse the energy in the house.
In addition, beeswax candles are safe to inhale because no chemicals are present.
When they burn, they give off the most beautiful flame that warms up the atmosphere in the house.


The most traditional beeswax candle is the dipping candle, here's how to do it:


Cut the wick to desired length and hang the wick around a wooden lat
Melt organic beeswax "au bain marie"
When the beeswax is completely melted start dipping the wick in the beeswax and blow gently on the candle after each dipping.
See how the wax first covers the wick and then how a dipping candle is slowly formed. Continue to patiently dip the candle in the wax.
Melt the wax again if necessary.
Repeat this process as many times as necessary to get the right thickness and shape you had in mind for your dipping candle(s).
Let the candles dry on a "drying rack". Use a small cardboard box and place the wooden lat over it so that the candles hang down. Make sure the candles don't touch the bottom.
The candles are ready when they feel hard.

Beeswax is a luxurious and noble type of wax, made by bee colonies.
We make our candles from our own beeswax, and when we say it's pure beeswax, it's just beeswax. No additions are made, we melt the wax and make candles.
If you would like to order our beeswax for candle making, you can do so here.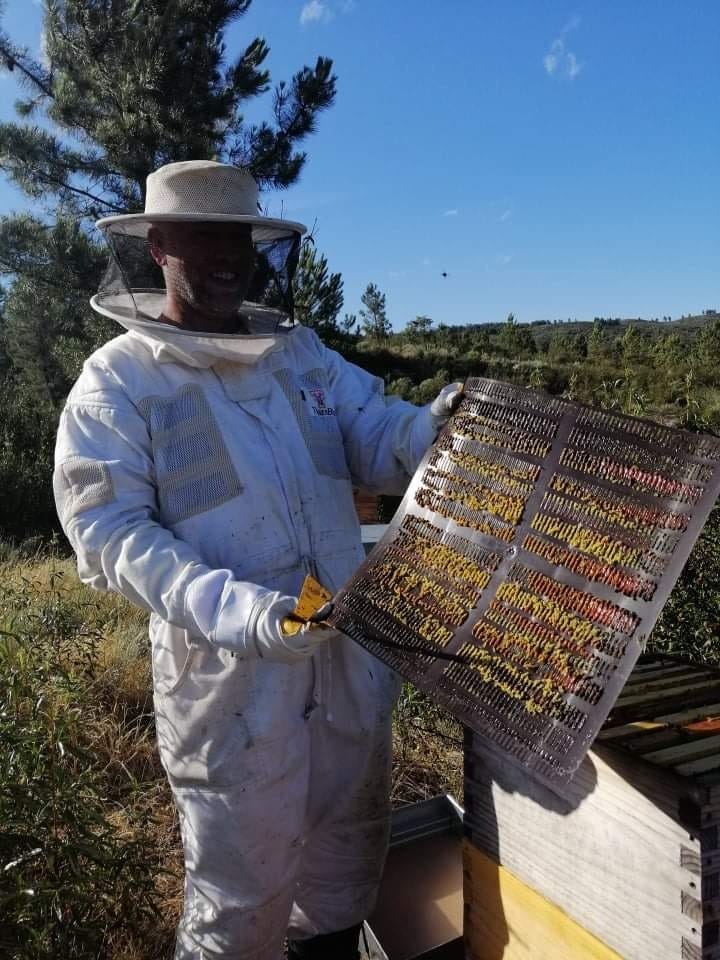 Propolis and Beeswax Ointment
The combination of beeswax and propolis has a healing and nourishing effect on the skin. This ointment can be used daily as a cream or for dry hands, burns, bug bites, abrasions and tattoos to heal faster.
The propolis has an antibacterial and anti-fungal effect and helps with acne and eczema. The bees make propolis from the resins of the trees and plants. They use it to seal the beehive and keep diseases out of the colony.
Here is how to make it:
In a "bain marie" warm up 20 grams of pure beeswax and 80ml of olive oil
When this is mixed, mix it with a blender for 1 minute
Now add 30ml of propolis tincture and mix it so that it is evenly distributed
When it cools down, the color turns yellow again, now you can scoop it in jars.
Let it cool completely before use.
The skin benefits of the Propolis is that the skin texture will improve by cell growth and nourishment, combined with the beeswax that will moisturize the skin makes this ointment a must have.
Our propolis tinctures are mother tinctures and have a high percentage of Propolis, we have them in 30ml bottles perfect for this recipe. You can order them here.
Also our beeswax is 100% pure, and is available in small nuggets so that it's easy to melt. You can order these here.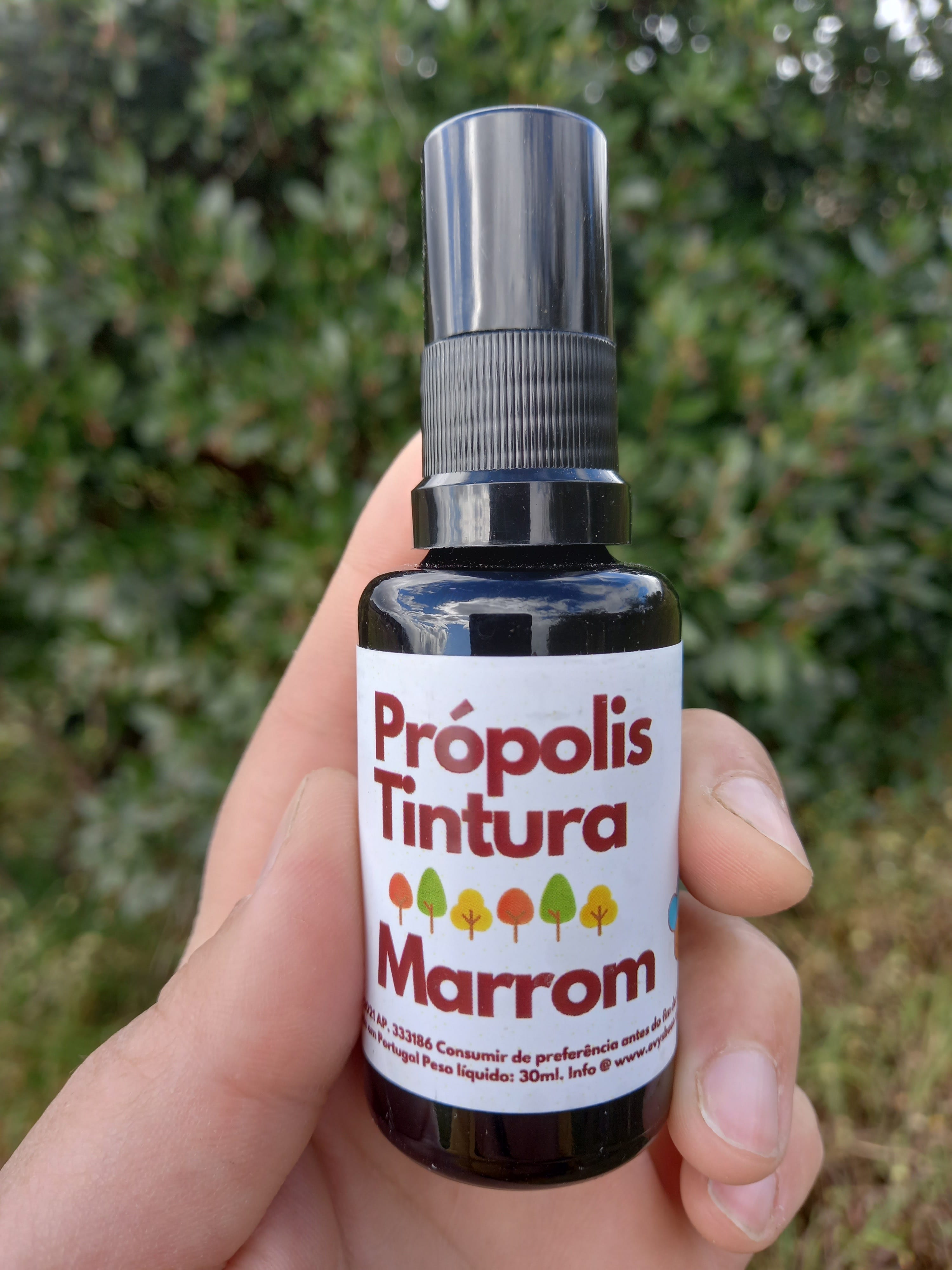 Propolis Tincture
Propolis has been used by people since ancient times for its powerful effect of reducing inflammation and antibacterial, antiviral properties. Thousands of years ago, the Greeks used it to treat abscesses. Assyrians put it on wounds and tumors to fight infection and help the healing process and the Egyptians used it to embalm mummies.
Honeybees collect resin from different types of trees and plants and then mix it with their saliva, this creates the sticky colorful propolis we know.
They use it to seal the hive against wind, bacteria and viruses.
Researchers have identified more than 300 compounds in propolis. The majority of these compounds are forms of polyphenols. Polyphenols are antioxidants that fight disease and damage in the body.
The color of the propolis depends on the area where the bees are but can contain resin of over 25 and more different plants and trees.
Positive effects of using propolis tincture:
-Antiviral & antibacterial properties
-Immunsystem boost
-Various chronic inflammatory complaints
-Increase in overall resistance
-Reducing inflammation
-Healing of wounds
-Improving blood circulation
-Lowering of blood pressure
-Clean and disinfect your mouth
-Use it directly on the skin, wounds, scars...
And now it's your chance to make it yourself and have this powerful tincture at home:
For a mother tincture you take the same amount of propolis as alcohol, if you don't want it as strong then take 1/3 propolis.
We use local Aguardente as alcohol but you can use any kind of alcohol as long as it is above 70 degrees.
Fill your desired amount in a waterproof bottle and shake daily for 10-14 days. Keep the bottle in a dark place.
Then filter the tincture through a coffee filter and it is ready for use. We do our tinctures in spray bottles, but you can also do this in dropper bottles.
Collecting Propolis does not harm the bees and the species of honeybee we work with makes it in abundance. Because they stand in beautiful natural forest areas the propolis is powerful and perfect for making tinctures.
You can order our raw propolis here, or the finished propolis tincture.