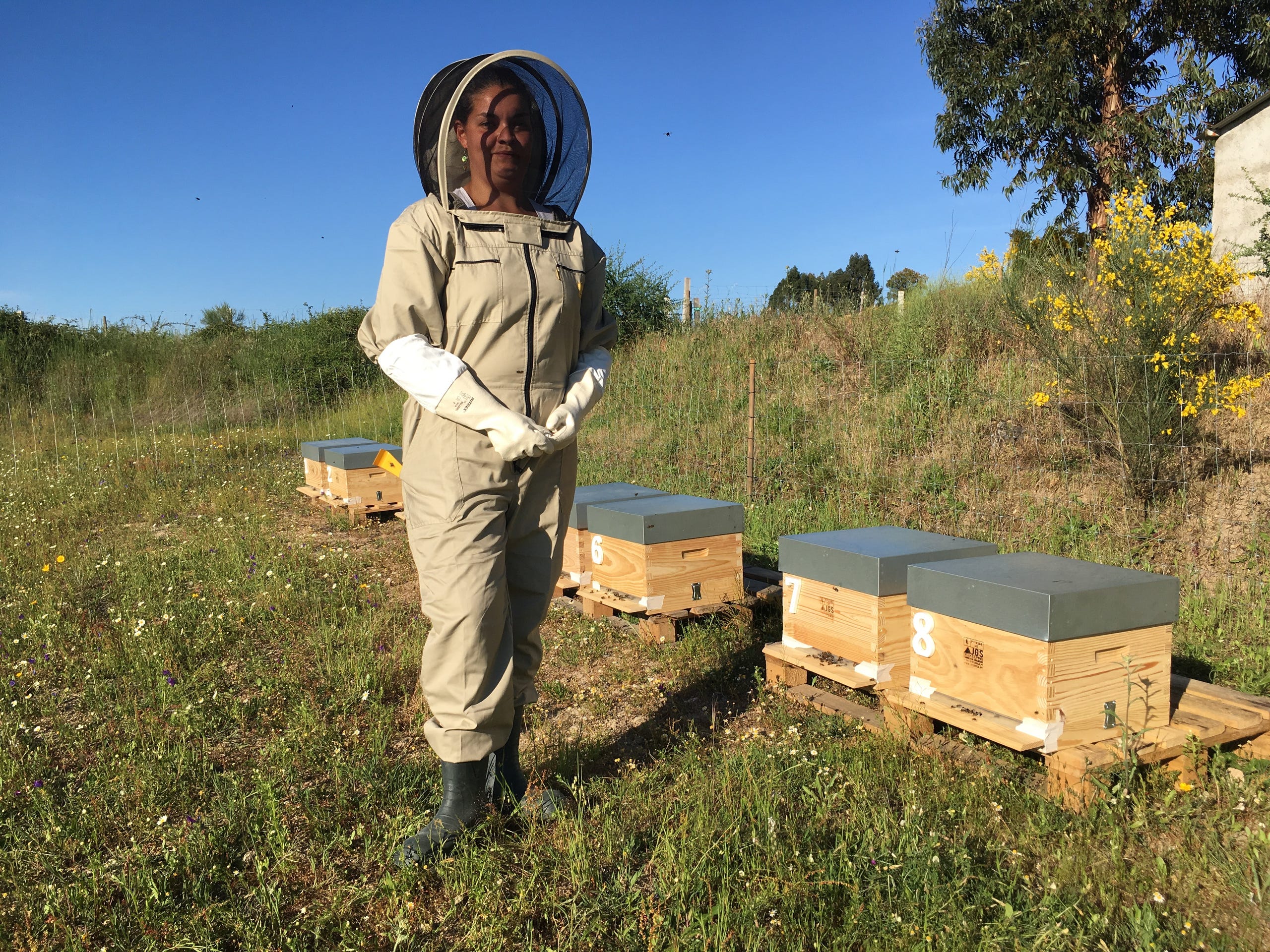 5 years ago, our life changed completely when we said goodbye to city life in Belgium and moved to Portugal to live in nature. We experimented with different kinds of work, after a while we finally found our passion and started with beekeeping because we want to see the honey bees continue to exist and make the profession more natural again.
We ourselves started with 8 bee colonies that we have studied and cared for with great enthusiasm and love. We then learned a lot and gained a lot of knowledge.
Seeing a bee colony working and growing up close is a super enthusiastic experience and we felt very proud! Because of this growth we were able to gradually double our first 8 because we had the intention to grow into a real bee farm.
As the growth started we had the idea to put our beehives with fruit and vegetable farmers, and this was a good idea because we saw that these beehives continued to grow and had a active Queen. During this period we met a couple who were beekeepers but were unfortunately allergic to bee stings, so they were looking for other beekeepers who could help them and take over the beehives, and we did that!
This took us from 8 to 28 beehives.
It was very fascinating because we got to know each hive that had its own way of working and growing.
And it was at a vegetable farm that we met the person who gave us the opportunity to grow into a real bee farm.
This person told us that he was looking for beekeepers who work naturally with the bees because his property is certified organic and the use of chemicals goes against his family principals. A truly beautiful property, just like a fairytale forest.
Our project also started here because this beautiful piece of land was unfortunately hit by a forest fire. You can find more information about this here.
Because we then had a 400 hectare natural property available, the decision was made to expand to 107 bee colonies. And we were so proud of this! We worked all night that night and hand-put about 86 beehives on their new places.
That morning we went back to open them and then took a moment to enjoy the buzzing of all our bees.
Because of the early spring in Portugal, both we and our queens have not been sitting still, we will start the honey season with about 160 beehives.
We are very much looking forward to this and see a bright future ahead of us.